Have you seen it yet? Our new, beautiful plates. More than 80% of you have indicated on Instagram that they would mainly use these plates for special occasions. We have put together a number of moodboards for you to give you inspiration about how to style these boards.
We find this golden plate ideal for wedding parties. It's a beautiful addition of glitter and glam to the elegant style of white.
The silver plate can also be used perfectly for weddings. To maintain the elegance of that evening and to combine it with greenery, this plate is the perfect choice.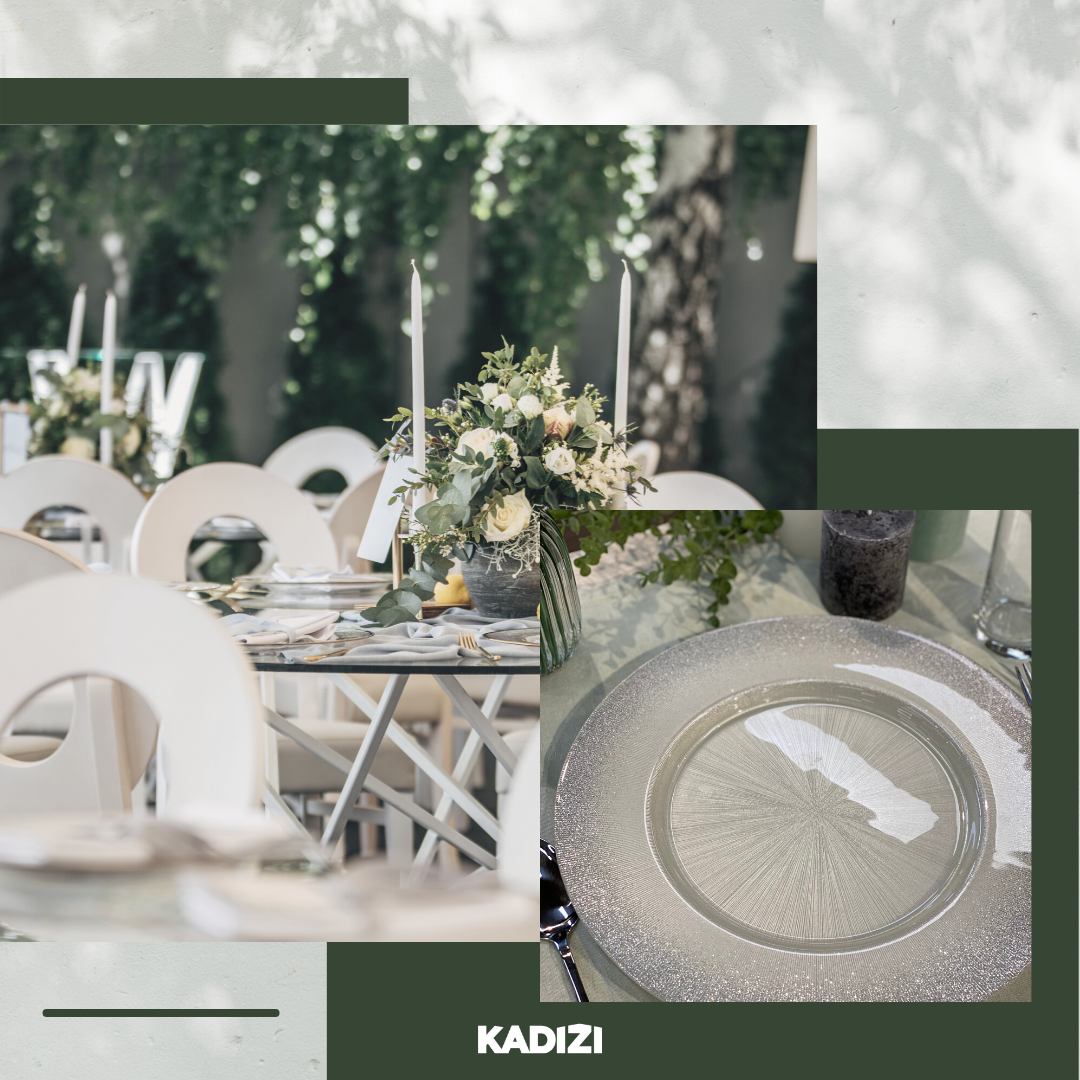 For those who like a boho-style event, we have the Atlas glass plates. These unique plates can be perfectly combined with rustic elements and provide a nice atmosphere.